We build trusted, long-term partnerships with our clients and delight them with our ability, initiative and innovation.
Our core strength lies in the ability to understand our client's unique requirements and transform them into a viable solution. We combine technological expertise, specific domain experience, and passion for excellence to deliver business solutions. Our expertise of working on cutting edge technologies helps derive intelligent conclusions from data. We make your products work intelligently by deploying high-end technologies, such as IoT, machine learning, natural language processing, AI. Our intelligent solutions cater to various industry needs.
We are world class data scientists and data engineers, who build data science, machine learning and AI solutions that deliver real value. We have a team of highly experienced software professionals who have been delivering customized end-to-end data solutions to clients for over a decade. Our developers have the technology expertise and specialized industry experience to optimize your business processes plus accelerate your business objectives.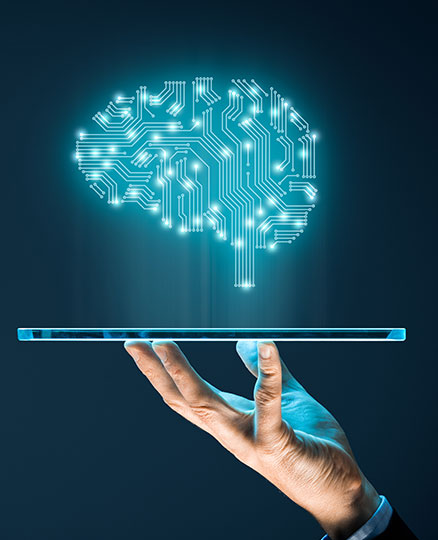 To be the most trusted technology provider in the Development as a Service (DaaS) business while driving positive transformation for our customers, no matter the technology platform.
We know that change can be difficult to navigate, and with technologies constantly evolving, we are determined to be your most trusted technology collaborator on an ongoing basis. Even as we continue to grow rapidly, we're committed to maintaining the same honest and reliable values that we were founded on.
In our modern world, technology is the international language of business, and we believe we can bring inspired solutions to every conversation—whether you're new to technology, or fluent in every programming language. No matter where you are in your journey, we're your go-to resource that adds creative problem-solving, friendly communication and a relentless force of positive energy to everything we do.
As technology accelerates in the next decade, the platforms increase, the programming languages double and the amount of data grows faster and more complex. We see room for a company that can translate it all – simply – and guide our clients into selections that work for the long term